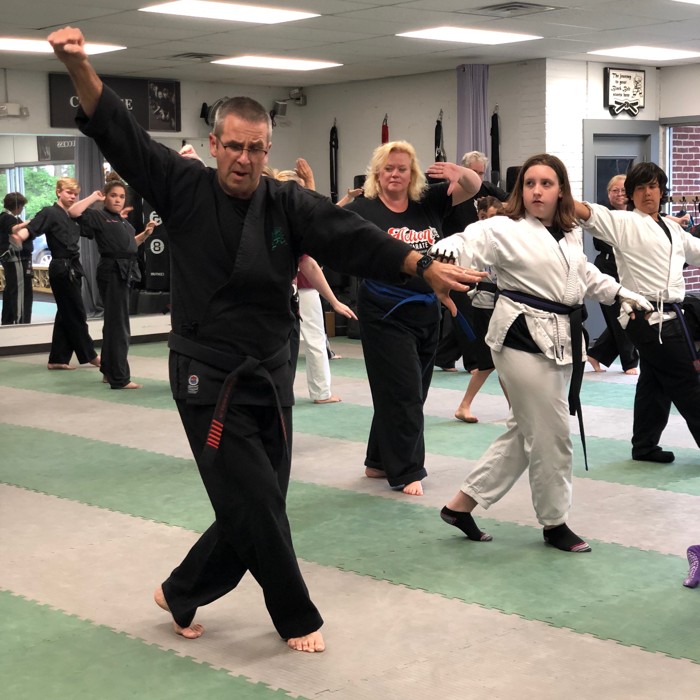 Stimulating activities for special needs adults in Pennsylvania
If you have a loved one in your care who is a special needs adult and you are looking for the right kind of activities that can help them optimize their coordination, fitness levels, get physical activity stimulation, and so much more, you've come to the right place. The Action Karate program offers activities for special needs adults in Pennsylvania. The karate classes are carefully and specially designed and have provided a productive outlet for adults with various special needs for their mental or physical health.
Martial arts students – and black belts – include people who are in wheelchairs, using canes, non-verbal, have cerebral palsy, Down's syndrome, anxiety disorders, asthma, autism, attention-related issues, Parkinson's, Alzheimers, memory-related issues and more.
Doctors and therapists recommend martial arts as a dynamic pursuit that allows people with special needs to succeed in a welcoming, accommodating environment. Action Karate offers a combination of individualized training options from group classes and assisted group classes to private lessons and leadership opportunities.
Each student will feel more confident and self-assured, more coordinated, flexible, balanced, and focused. The Action Karate special needs karate classes are taught by friendly and caring instructors with years of experience responding appropriately and with true consideration for that person's needs, abilities, and potential.
Everyone deserves to have the opportunity to learn self-defense and improve their self-esteem by being in an environment where they can thrive.
Many therapists, educators and social workers highly recommend karate and similar engaging activities for special needs adults in Pennsylvania. They are an excellent way of helping your loved one get the right kind of attention while boosting their physical well-being as they get stronger and more confident.
Enrolling them in the Action Karate program for special needs could be the perfect gift you give them. This is where they'll receive all the encouragement they need to try something new and have a renewed sense of motivation for what they are capable of accomplishing.
Energizing karate classes for autism in Florida and Massachusetts
Parents and family members of people with special needs often feel higher levels of stress and anxiety to help their loved one find a place where they belong. Action Karate classes are the perfect solution to help ease their minds and to focus and channel their energy to more productive and healthy pursuits. The whole family can also participate in classes and pursue their own martial arts journey. It is rare to find such an engaging activity that meets the needs of the family. An activity that they can all do together with everyone having different goals and reasons for being there. Action Karate offers karate classes for autism in Florida and Massachusetts.
The Action Karate instructors are certified and required to attend ongoing training to help children and adults with special needs to gain greater balance and focus, decrease stress, and even improve their social skills through cooperation and communication. With nearly 30 years in business teaching all ages and ability levels, the Action Karate team will also help improve their confidence levels as they finally find their happy place.
The program for karate and autism spectrum disorders in Florida and Massachusetts is offered in both Valrico, FL and Martha's Vineyard, MA. This means that your child or loved one now has the opportunity to push themselves a bit further while enjoying all the benefits and positive results karate can bring them.
Get in touch with us for specialized karate classes for autism in Florida and Massachusetts today! We are a professional and friendly team and always ready to help!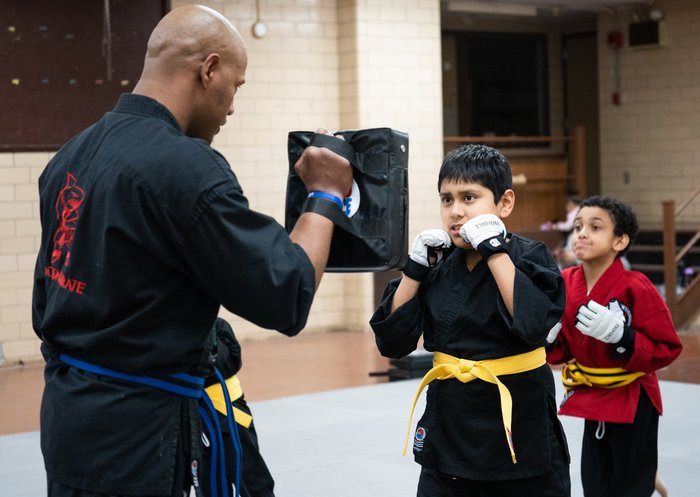 SIGN UP NOW

AND GET STARTED!
---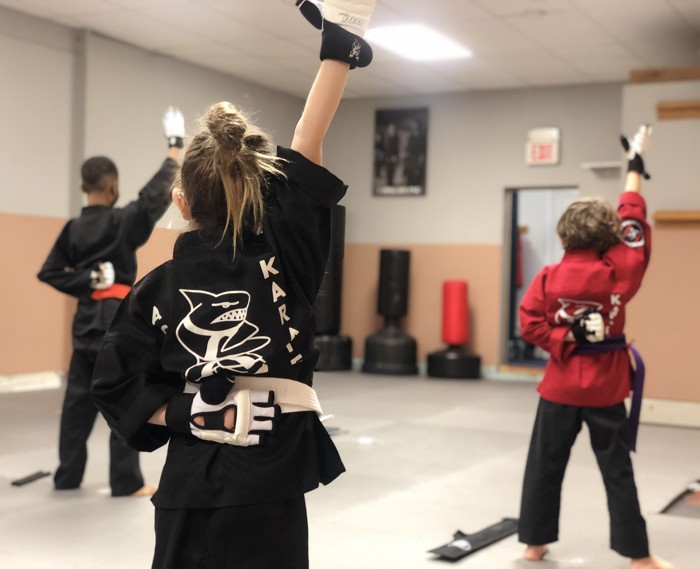 Kids and adults karate classes for special needs in New Jersey
Action Karate offers a fun, friendly, safe, and caring environment for your child or an adult loved one with special needs. Our program is designed to foster more self-confidence, physical strength, fitness levels, balance, flexibility, and coordination. Martial arts students also improve their focus and concentration, which are essential skills that are necessary both in the classroom and in life. The Action Karate classes for special needs in New Jersey are the perfect place to achieve this and more.
Karate students learn the important skills they need to deal with bullying online and in schools. It's not only about physical self protection, but also having the mental confidence to deflect a bully or the effect of other life traumas. Children face all kinds of struggles and they need the confidence needed to counter a bully. This is why the Action Karate self defense classes for autism in NJ are the perfect option.
You can find our schools across New Jersey as we have a presence in Mt Laurel, NJ, Collingswood, NJ, Hamilton, NJ, and Cinnaminson, NJ.
The Action Karate karate classes for special needs in New Jersey are the ideal solution for your child or a loved one who could use the right type of encouragement to realize their potential.
Children's karate for special needs in Pennsylvania
---
Action Karate offers a special needs program originally designed by a 4th-degree black belt who wrote a PhD dissertation on the application of martial arts for students with special needs. The curriculum gives students relevant challenges, praise, and expectations for their ability level and their potential. Action Karate black belts include students with a variety of mental health concerns or physical limitations.
Martial arts at Action Karate is designed to benefit students with special needs in Pennsylvania. Many parents choose Action Karate because the combination of kindness, discipline, respect, and understanding meets students where they are at. Students who thrive in martial arts have been kicked out or phased out of other team activities. Karate emphasizes their individual strengths and helps them feel confident in group settings.
Parents choose martial arts if their child has ADD, ADHD, autism, anxiety, depression, speech and learning delays, attention disorders, cerebral palsy and Down's syndrome. Martial arts is accessible for children in wheelchairs or born without a particular limb or has behavior issues or deals with bullying. Students with all of these experiences have found a safe, engaging pursuit in martial arts that emphasizes their strengths. The Action Karate instructors are friendly, caring, and highly experienced in helping children of all ages and ability levels develop skills and achieve greater physical strength.
With the Action Karate program, you can enroll your child in karate classes for autism to help them gain greater levels of self-confidence, get fitter and healthier, and have an engaging social life. The smiles on their faces will be absolutely priceless. When you see them perform martial arts with their peers in ways you've never thought was possible, you'll tell your family and friends they should also get involved in martial arts.
Classes are available as private lessons, mixed ability group classes, assisted classes with an instructor, assistance with a caregiver, or one-on-one with a peer. There are many different types of educational settings and Action Karate makes an educated effort to ensure each child is in the best environment for their development and growth.
Choose Action Karate for your child and enroll them in karate for special needs in Pennsylvania. It's a fun and exciting activity that is recommended by many teachers, behavior specialists, child development experts and counselors. With a proven track record of helping children of all ages and abilities thrive, your child will absolutely love their newfound strength, coordination, flexibility, balance, focus, and confidence.
Give them the best gift as they embark on a journey that will keep them healthy and fit, make them smile while they have fun, and boost their self-esteem. For many parents, this is the one activity they have to get their kids off of video games they can rely on year-round.