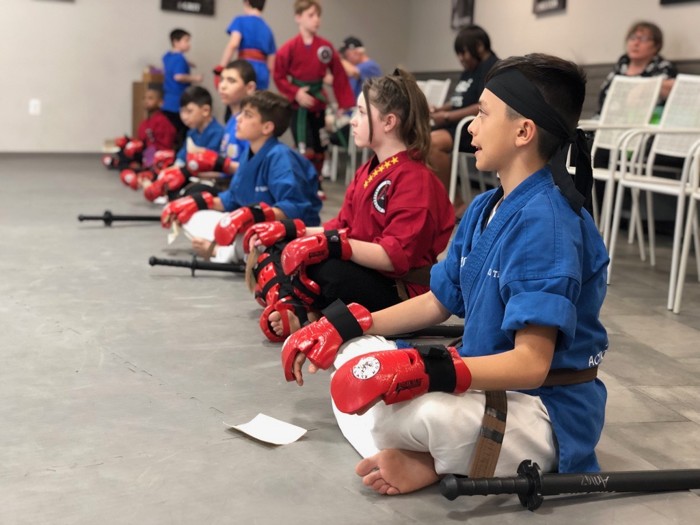 Build confidence and skills with kids' martial arts classes
Action Karate provides a safe, caring, and fun environment with kids' martial arts classes in Pennsylvania. The karate programs go beyond fun as they not only foster self-discipline and character building but they also boost children's confidence. Ultimately, these are the major ingredients to help them mature into responsible, healthy, and strong adults. If you are looking for enjoyable indoor children's activities in Pennsylvania, look no further than Action Karate. With nearly 30 years in helping to teach children to learn critical self-development skills together with martial arts, Action Karate is truly a karate school that you can depend on.
The kids' martial arts classes in Pennsylvania we offer will teach your children critical skills such as coordination, balance, flexibility, strength, discipline, and more. They will improve their physical and emotional wellbeing, develop their character while a new generation of leaders is built. Your child will be molded into a strong and capable young adult who is self-sufficient, possesses physical strength, and who can also make balanced judgements and decisions. All the positive principles of karate come together for a well-rounded martial arts education. It's a combination of traditional principles and modern knowledge.
Self-improvement and empowerment with kids' karate classes across the US
Children from as young as seven years old up until those in their early teens are in a prime phase of emotional and physical development. This is the perfect time to teach them valuable skills that they will carry with them throughout their lives. This is why the Action Karate kids' karate classes in Pennsylvania should be your ultimate choice in enjoyable indoor activities for your child.
Our kids' karate classes in Pennsylvania are broken down into age groups where we offer:
Karate for 7-year-olds
Karate for 8-year-olds
Karate for 9-year-olds
Karate for 10-year-olds
Karate for 11-year-olds
Karate for 12-year-olds
Karate for 13-year-olds
These are important years in a child's development and starting early is the best way to help improve and empower them. Karate is about physical well-being, grit, and confidence - the best gifts you can give your child. Get in touch with us to see how we can help your child have an incredibly fun time learning about and boosting their physical abilities while combining this with strength, leadership, and so much more.
Action Karate offers a fun environment and a range of karate skills to ensure your child is healthy, self-assured, challenged, and empowered.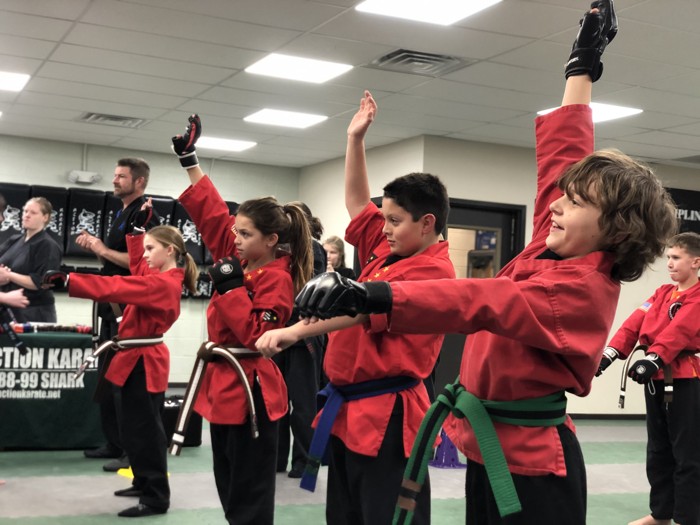 SIGN UP NOW

AND GET STARTED!
---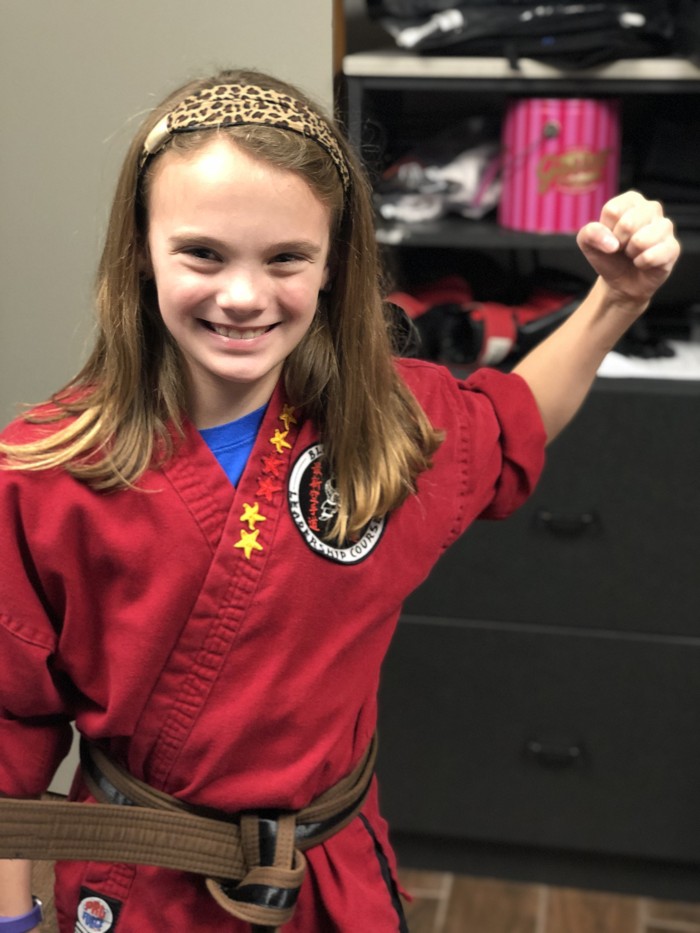 Character-defining martial arts lessons
The best thing you can do for your child is to equip them with the right skills, attitudes, and abilities to thrive in life. This is where attending the Action Karate martial arts lessons in New Jersey becomes an important part of your child's schedule.. We have nearly 30 years of experience in helping to educate young children to improve balance, coordination and strength. In turn, this leads to self-discipline and strong adults.
With kids' karate in NJ, which is available in Mt Laurel, NJ, Collingswood, NJ, Hamilton, NJ, and Cinnaminson, NJ, your child will be able to build and define their character while combining this with physical martial arts activities that keep them healthy and strong.
In martial arts lessons in New Jersey, Action Karate offers unsurpassed in terms of the care and attention each child receives as our instructors take them through a balanced program of karate and martial arts to help them reach their full potential. Whether your child is shy or unsure of themselves, karate lessons with us can help them become more sociable and even help them gain new friends in the process.
Refine your child's skills and abilities with karate
---
If you are interested in and looking for enjoyable indoor activities in Florida and Massachusetts for kids, we highly recommend the Action Karate classes for karate in Florida and Massachusetts. Our locations span across Valrico, FL and Vineyard Haven, MA, and our programs are perfectly designed to cater to your child's every need.
The Action Karate classes bring strength and confidence to each child who attends the programs. This is built onto with vigorous skills development and refinement as well as vigilance, care, and attention from each of the qualified and friendly instructors.
The Action Karate schools for karate in Florida and Massachusetts are perfectly equipped for young children and their peers who can not only become friends but who encourage, support and cooperate with each other. This is the perfect recipe for success, molding your child into a balanced individual and later on, an adult who will thrive.
Book your Action Karate classes online and see how easy it is to get started! Your child will not only have a fun and enjoyable experience. They will also learn important life skills that will help to properly equip them for the future - whether at home, in the classroom, or in life.